Author: Jim Butcher
Genre: Urban Fantasy
Pages: +-  378
Published: September 2001, part 3 of the Dresden Files.
Goodreads Synopsis:
HARRY DRESDEN — WIZARD
Lost Items Found. Paranormal Investigations. Consulting. Advice. Reasonable Rates. No Love Potions, Endless Purses, or Other Entertainment.
Harry Dresden's faced some pretty terrifying foes during his career. Giant scorpions. Oversexed vampires. Psychotic werewolves. All par for the course for Chicago's only professional wizard.
But in all of Harry's years of supernatural sleuthing, he's never faced anything like this: the spirit world's gone postal. All over Chicago, ghosts are causing trouble—and not just of the door-slamming, 'boo'- shouting variety. These ghosts are tormented, violent, and deadly.
Someone—or something—is stirring them up to wreak unearthly havoc. But why? And why do so many of the victims have ties to Harry? If Harry doesn't figure it out soon, he could wind up a ghost himself….
Oh my goodness it has been so long since I last read anything (and ages since I last reviewed a book for that matter). But, here I am trying to make it up with you guys! I'm quite aware that I haven't reviewed the first two books of this series properly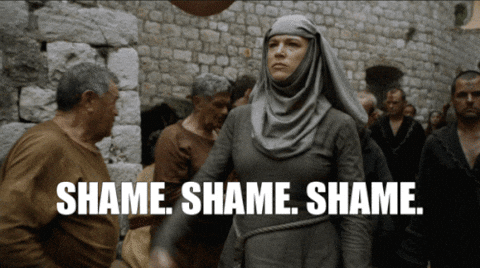 but here is my review for the third part!
" As a rule, when I drive, I drive very carefully and sensibly.
Tonight was an exception to the rule."
This was the first book I picked up in about one and a half year, and I dare say that I was not disappointed.
Grave Peril was a great re-introduction to reading and I enjoyed every minute of it.
Although I'll admit I'd never get into a car, or an elevator, with Harry Dresden he was a great laugh as usual. However, it is not only the amusement that kept me going. Underneath all that easy humour, there is a story, and a plot and a character development. One doesn't simply stop learning about the world of Harry Dresden after the first book, or the second book, but one keeps learning more and more. Not only the world expands, but you'll also get to know more about Dresden's past. No, I will not do the spoiling thing right now, but I will say this: things are getting considerably more complicated for Dresden in this book.
There is only one thing that I wished had gone a little bit different: The introduction of Michael.
"Who the actual **** is Michael?" you might wonder. Well, considering that I won't be spoiling in my first return review, I'll just tell you this: Michael is an awesome new character who's introduced in this book. The things is… he was not really really introduced. All of a sudden, he is just there at the start of the book. Now, since I failed to review the first two books, I was wondering whether I'd missed or forgotten something, and so I went on a research trip. Turned out that I didn't forget anything (at least I can get 10 points for sanity, right?), and that he was never really 'properly' introduced.
Where, at first, I found this a little annoying and somewhat troublesome, I pulled myself together and got over this. Not that there's truly anything to get over, but hey it felt that way to me. No judgy!
It's not that it really bothered me that Michael wasn't introduced all that 'properly' (like having had an introduction in the previous book for example), but I'd have loved to know more about him from the get go! Instead, you get some small parts of info throughout the book. This isn't necessarily a bad thing, but personally I would have liked to have had some more information beforehand.
Anywhoooo, considering that a lot happens in this book, I'd recommend that you have the first two books fresh in your memory before reading this one. Believe me, it makes everything a lot easier to follow.
But, even though I was a little out of the flow, this book was great to follow and introduced a lot of things which will be reoccurring in the next book (at least, I hope).
Additionally, *me having browsed through some other reviews*, I understand the criticism that has come up. This book is, indeed, different from the first two. It does feel more messy, and at times I pulled a 'but-why' face, but that doesn't mean that you can't enjoy the book. If you just follow it along, don't overthink it, and go with the flow, you'll get to the end and find out that it is worth to read on. No seriously, even if I was able to give up near the end, the end truly was the main reason for why I want to continue that series. Perhaps this book can come across as having second-book-syndrome (just forget that it's the third book), but I believe that the force is strong in this one, and for that sole reason I'll continue this series.
Ultimately, I give this book 3.5 stars. Simply because I did like it, and I raced through the thing in record time. It was able to make me laugh, frustrate me, and wish for more. So there's that.
Have you read this book? If yes; what are your thoughts? If not; would you like to give it a shot? and why? Do leave your comments in the comment section below! See you next time 🙂